First and foremost, decorative surfaces in healthcare, commercial and hospitality environments need to be able to withstand frequent cleaning and disinfection- making HPL a great specification. You can also trust Arborite to deliver surfaces that are visually pleasing within the broader material palette.
Underlying trends of biophilia and health/wellness bring blues and greens into commercial, healthcare and hospitality environments. As the scale of botanical patterns increases in carpet and upholstery, the tone of blues and greens becomes more temperate and subdued. Sage greens and mid-tone blues with soft grey or silver undertones feel warm and inviting, while a bottle green with bluish or metallic undertones feels cool and crisp.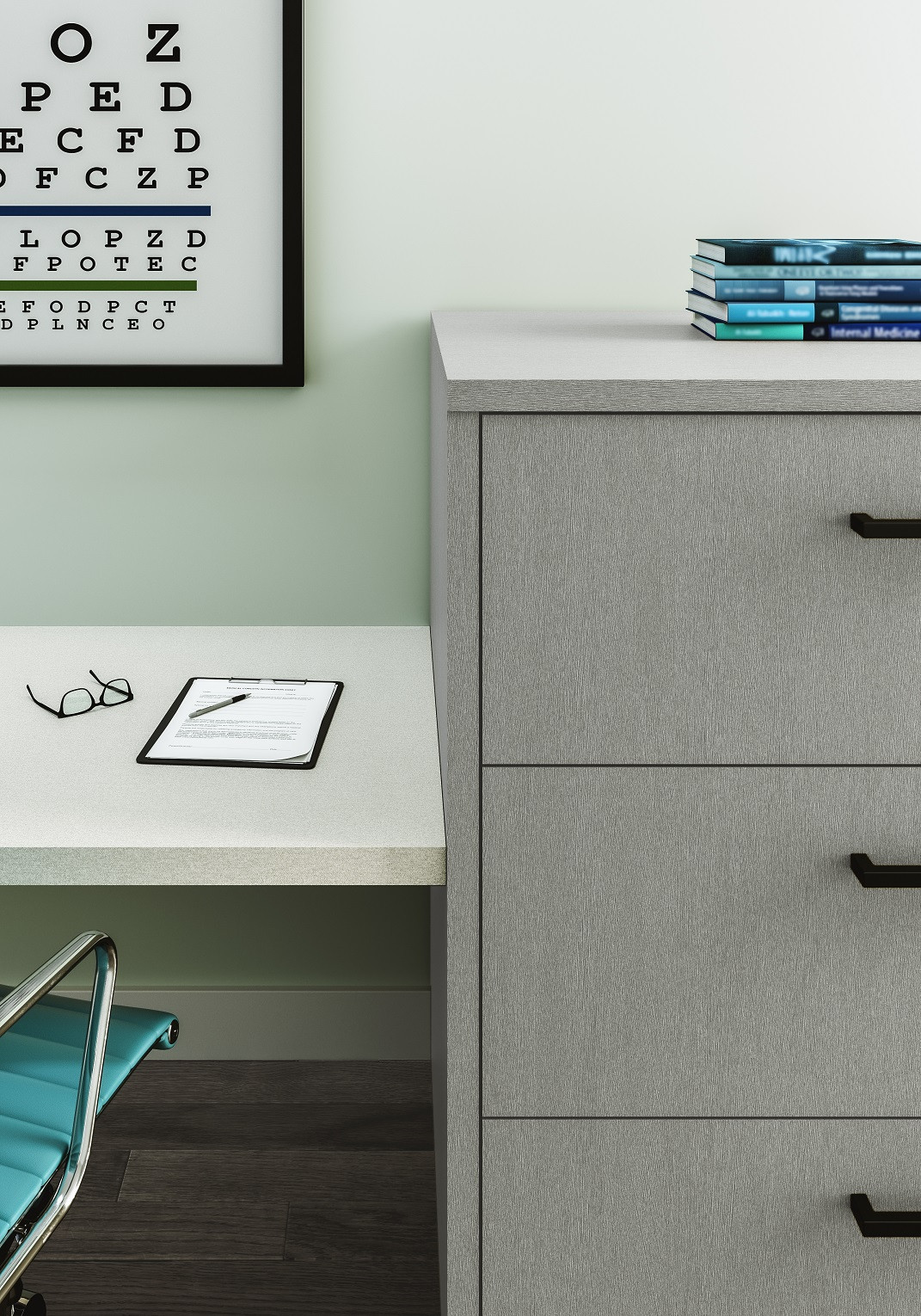 P409 RM Stonewashed Denim - P416 CA Organic Illusion
As a durable surface, Arborite HPL tends to remain in a project longer than soft-goods and paint - which require more frequent updates, making them appropriate surfaces for trending colors and patterns. Although we do occasionally add blues and greens to our offering, our focus is launching neutral tones that carry blue and/or green undertones while still being considered a neutral pattern or woodgrain.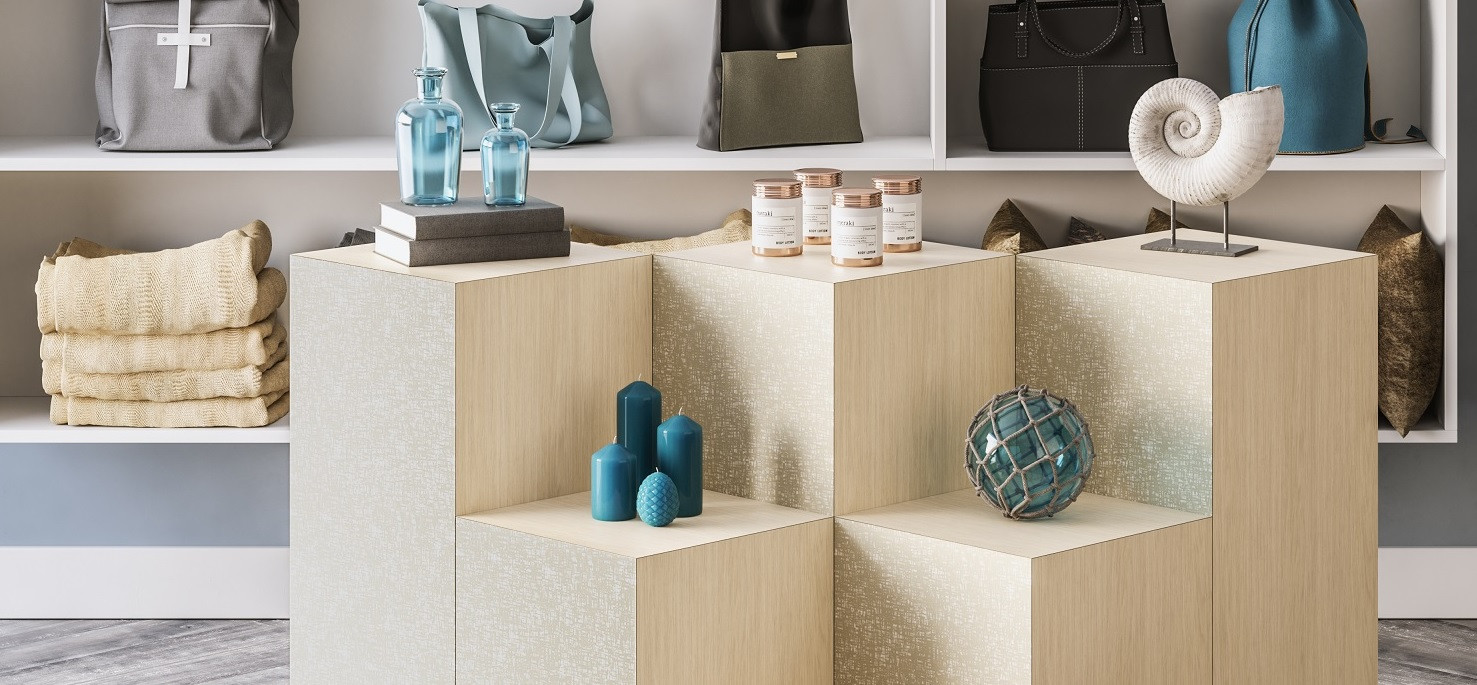 W480 CW Raw Nordic Wood - P418 Terrace in the City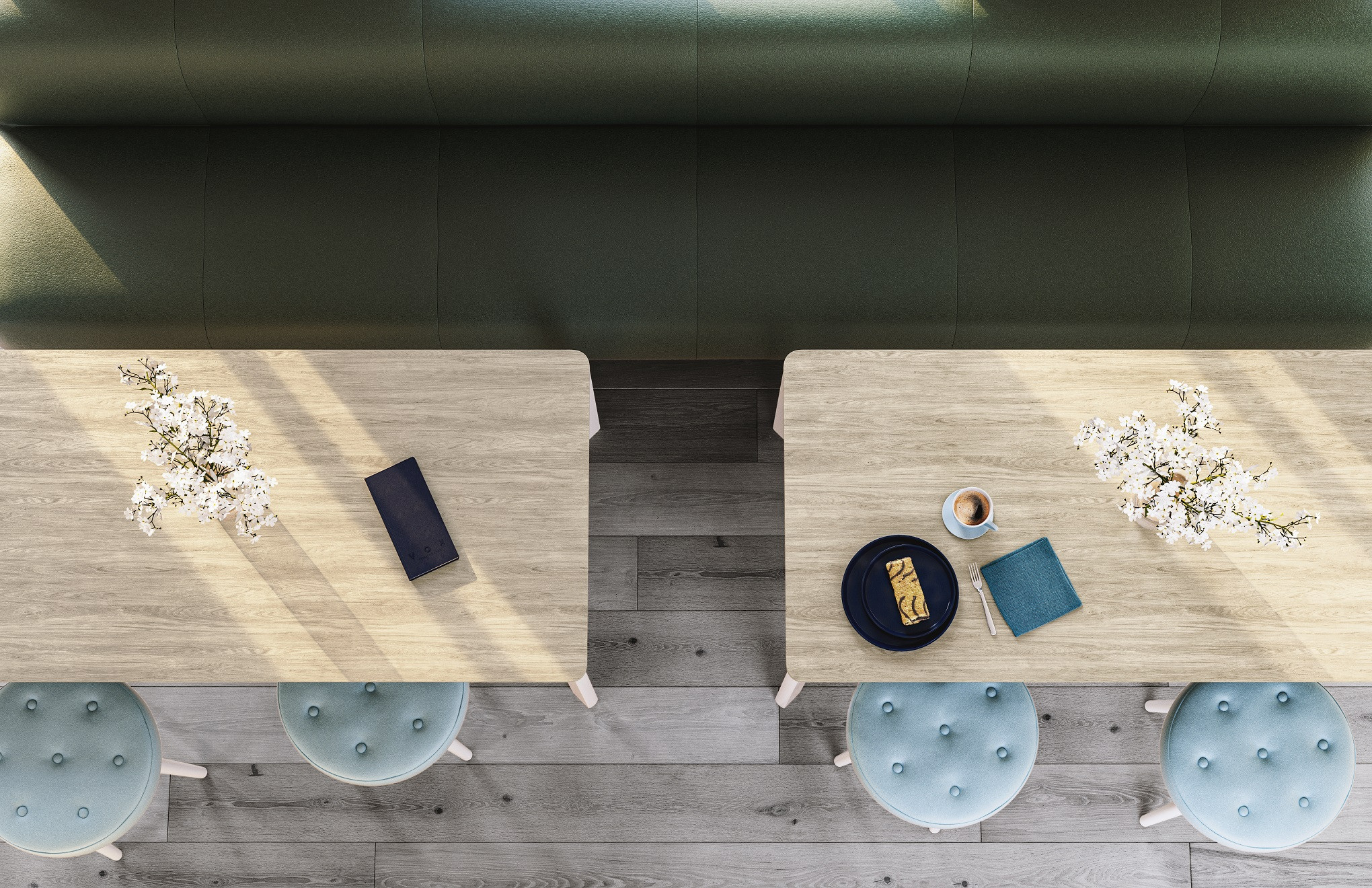 W489 CW Weathered Arcadian Oak
Whether the design is a subdued abstract or unobtrusive woodgrain, accurately portraying the color story of green and blue requires special care due to metamerism. Have you ever painted a room only to have the color shift once you hang the curtains? If so, you've experienced metamerism. Laminate also sometimes pulls color when light reflects off other materials. The result can be the dreaded unintentional color-flip, where a color looks completely different in context of the application. To remedy this, we've built very specific warm and cool undertones into our designs. Multiple colorations within patterns intentionally line up to bring out the intended hues of the other materials in the palette- so colors stay true.
The following is a selection of patterns from our latest collection that compliment a range of blue and green spaces. Order your free samples here.